Fabrication & Engineering Co-Op/Intern Spring 2024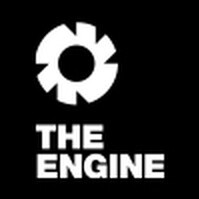 The Engine
Cambridge, MA, USA
Posted on Wednesday, October 18, 2023
The Engine is looking for motivated, fast-paced individuals who are proactive, creative, personable, flexible, and reliable — and who are excited to help build a tough tech community.
About The Engine:
The Engine opened its doors in June of 2017 to founders of early-stage companies working on disruptive technology. Founded by MIT, The Engine's mission is to provide capital, resources, and comprehensive support to help founders build the next generation of world-changing companies. Our new, state-of-the-art, 155,000 SF building in Central Square, Cambridge includes offices, meeting spaces, bio & chem labs, fabrication space, and prototyping labs.
What is a Fabrication & Engineering Co-Op?
The Engine is looking for outstanding entrepreneurial engineers to support the engineering community within our new 155,000 SF facility. In this position you will work with the Shop and Fabrication Manager to manage the prototyping labs and equipment, reduce equipment downtime, and ensure that our space is safe, usable, and efficient. You may also work directly on engineering projects with the tough tech companies that utilize our space. The ideal candidate will be a safety-conscious, curious, multi-disciplinary engineer that is willing to tackle technical problems and see them through to completion. The Fabrication & Engineering Co-Op will strive for operational excellence in every aspect of the role.
Areas of Responsibility
Calibrate and maintain engineering equipment (Mills, Lathes, Laser Cutters, 3D Printers, etc.)
Train users of various skill levels to safely and appropriately utilize engineering equipment
Improve or develop guides and protocols for engineering equipment
Assist or lead engineering projects alongside companies in the space
Perform weekly space, equipment, and tool organization
Perform a bi-monthly space, equipment, and tool audit
Qualities of the ideal candidate
Currently pursuing a bachelor's degree in Mechanical Engineering Technology, Mechanical Engineering, or a related field (or pursuing an alternative education in manufacturing or machining)
Experience in applying technical skills outside of the classroom (E.g., personal projects, prior internship/work experience, laboratory research, extra-curricular project teams)
Experience with a swath of mechanical engineering tools (CNC machining, rapid prototyping tools)
Experience with process improvement, lab management, and/or community building
Experience with 3D-Modeling software (Solidworks, Fusion 360, OnShape, etc.)
Excellent verbal and written interpersonal communication skills
Comfortable with using technical equipment as a: User, Teacher, and Learner
Additional ideal qualities
Experience with programming (Python, etc.)
Ability to use image and/or video-editing software is a plus
Electro-Mechanical knowledge is a plus
Biomedical engineering experience is a plus