Facilities Associate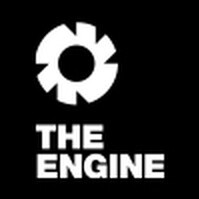 The Engine
Operations
Cambridge, MA, USA
Posted on Tuesday, October 31, 2023
We are seeking a motivated Facilities Associate to assist in day-to-day facilities operations and serve as the daily contact for facilities requests at two of our 3 sites: The Engine at 750 Main (main location) and the other 2 sites on a as needed basis. The Facilities Associate will have the primary responsibility for ensuring the building, lab, and offices are running in a friendly, clean, and efficient manner. Working closely with the Director of Facilities on completing preventative maintenance and work orders, additional responsibilities may include a wider range of facilities change requests for resident space planning in labs and office spaces, and overall infrastructure to better serve the people and companies at The Engine.
Areas of Responsibility
Perform preventative maintenance on several different pieces of equipment including filter changes, motor greasing, and system flushes.
Complete work orders assigned to you within the company's CMMS (Limble), including wall patching, furniture assembly, furniture moving, painting, and troubleshooting HVAC, Electric, Plumbing.
Ability to navigate, and adjust points on BMS (Schneider and JCI)
Ability to respond to after hour calls (when required).
Provide day-to-day facility operations support and maintenance (daily calls and upkeep)
Point-of-contact for residents at The Engine for facility requests
Maintain facilities logs and provide details from observations with the company's CMMS (Limble).
Qualities of the Ideal Candidate
Mission-oriented, energetic, and upbeat with the resilience and demeanor to meet deadlines in a fast-paced environment, while remaining calm and composed.
Effective communication skills
Highly value teamwork
Ability to prioritize work, organize and handle multiple projects simultaneously.
Interface with residents of The Engine at all levels.
Detail-oriented and very organized, with solid time management skills
Independent, reliable, and willing to learn.
Appropriately social with fellow team members, guests, and staff.
Job Requirements
5-7 years of Facilities experience as a technician or lead.
Valid Driver's License
Experience working with a CMMS (preferred)
Experience working with a BMS (preferred)
Bachelor's degree (preferred)
Experience in Biotech industry (cGMP/cGLP) with a technical background preferred.
Clear written communication
Strong organizational, planning, and problem-solving skills
Ability to use basic power tools (e.g. using a drill)
Ability to lift 50lbs.
Ability to work on ladders.
Ability to work on the roof of a building.
Ability to work on scissor lift.