Senior Director of Platform Services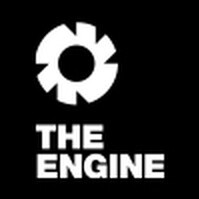 The Engine
Sales & Business Development
Cambridge, MA, USA
Posted on Tuesday, October 31, 2023
About The Engine Accelerator
The Engine Accelerator supports Tough Tech teams who are working to solve the world's toughest challenges through the convergence of science and engineering. We curate comprehensive programs, provide access to specialized infrastructure including labs, equipment, tools, and workspace as well as convene the ecosystem necessary to build transformative technologies from idea to impact.
About the Role
The Director of Platform Services is a senior position crucial for realizing the mission of the
Builder Platform
—empowering the
NSF's Regional Innovation Engine
Awardees to enhance innovation, establish sustainable innovation ecosystems, and promote inclusive economic growth. This position will lead the development and implementation of strategic initiatives in close collaboration with the Core Partners of the Builder Platform. You will lead a dynamic team of Platform Managers and oversee the execution of the Builder Platform strategy.
Responsibilities
Lead the ongoing refinement of the Builder Platform strategy, incorporating feedback from Program Team, Platform Team, Awardees, Advisory Council Members, and the NSF.
Oversee the recruitment of Platform Managers and supervise their execution of the Builder Platform strategy, assessing their performance metrics.
Direct the development and delivery of consultative, programmatic, and community-oriented offerings of the Builder Platform, either directly or in partnership with Core Partners.
Create a network and community across all Regional Engine stakeholders and encourage collaboration throughout the Builder Platform stakeholders.
Collect and analyze feedback from various stakeholders to continually improve program offerings.
Achieve all agreed upon milestones on time and with accuracy in agreement with leadership team and NSF partners.
Enhance Advisory Council engagement in coordination with the Leadership Team, ensuring alignment with the needs of the Awardees and the program mission.
Qualifications
Advanced degree and/or extensive experience in dynamic innovation ecosystems with a proven track record of success.
Experience in managing teams across multiple geographical regions.
Proficiency in project management methodologies, agile practices, and leading cross-functional teams.
Familiarity with emerging technologies and public policy trends supporting these technologies.
Exceptional communication skills with a capability for constructive collaboration with various stakeholders.
Mission oriented, passionate innovation and technology solving global challenges and is relentless in accelerating the pathway for our constituents.
Prior experience with NSF-funded programs or similar research-oriented initiatives is a strong asset.
Ability to prioritize mission and team over personal recognition.
Outcomes
Lead multiple programs to become a cornerstone for innovation and commercialization success among all NSF Awardees, and beyond.
Implement a robust feedback loop that will directly contribute to the iterative improvement of all program offerings.
Position The Engine and the Builder Platform as leaders in facilitating impactful innovation ecosystems.
Apply
Submit a resume and cover letter via the form on Lever, responding to the prompt: What aspects of the Director of Platform Services role excite you? What drives your passion for fostering innovation and inclusive economic growth?
The Engine is committed to creating an inclusive environment for all employees and is an equal opportunity employer. We welcome applicants from all backgrounds and do not discriminate based on race, color, national origin, ancestry, citizenship status, protected veteran status, religion, physical or mental disability, marital status, sex, sexual orientation, gender identity or expression, age, or any other basis protected by law, ordinance, or regulation.
Travel: This position requires some travel, and candidates outside of Greater Boston are encouraged to apply but may need to travel for regular team events.