Director of EHS & Lab Operations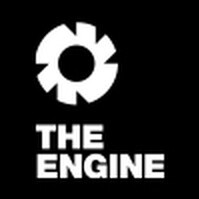 The Engine
Operations
Cambridge, MA, USA
Posted on Saturday, November 4, 2023
The Lab Director is responsible for oversight of our lab program at 750 Main St, including owning all EHS procedures, developing lab partnerships, and creating programs that support early-stage Tough Tech companies to accelerate their growth. They will work closely with The Engine leadership, resident teams, the LabOps team, and safety consultants to optimize the lab program at The Engine. This role involves strategic planning, budget management, personnel supervision, and ensuring compliance with all relevant regulations and industry standards. We are looking for a proactive individual to carry out a variety of activities, and can balance the flexible environment we work in with the safety and regulations needed in a lab environment. The ideal candidate will have a positive attitude, a customer service orientation, enjoy working in a fast-paced, team-oriented environment, and have extensive experience with EHS.
Areas of Responsibility
Provide overall leadership and direction for the lab program at The Engine
Manage the Environmental Health & Safety (EHS) program, to include reviewing and approving all work of resident teams, and working closely with safety partners to ensure compliance with all EHS standards
Develop and drive strategic priorities for supporting early-stage lab teams, include formalizing access to resources and support, and identifying programmatic needs
Implementation and review of Safety Manual, updating regularly
Ensure a safe and compliant working environment, including the oversight of safety protocols
Uphold, revise, and develop laboratory policies, procedures, and best practices
Oversight of lab budget, including cost control and resource allocation
Prepare and present budget reports and recommendations to The Engine leadership
Conduct performance evaluations and provide professional development opportunities
Develop and manage lab-related partnerships in the ecosystem
Foster a collaborative and productive work environment
Engage with regulatory agencies as required
Qualifications
Mission-oriented and the ability to thrive in a fast-paced, results-oriented environment
Strong verbal and interpersonal skills: Has the ability to clearly communicate with a variety of people (e.g. senior management, laboratory staff, founders, and regulatory agencies)
Self-motivated to improve upon current systems
Flexible/Adaptable: Able to shift strategies and adapt to unexpected change
Work effectively with others to achieve optimal outcomes
Ability to organize and manage your time to prioritize according to the demands of the business
Critical thinker that is curious, able to get to the root cause of issues, and finds solutions to tough problems
Ability to make informed decisions quickly and take ownership of outcomes
Enjoys helping others succeed
Strong leadership and project management skills
Knowledge of relevant regulatory requirements and safety protocols.
Budgeting and financial management experience.
Job Requirements
Bachelor's degree in the life sciences, Master's degree or higher preferred
5+ years of EHS experience
10+ years of lab management experience
Relevant industry knowledge
The ability to work in-person on a full-time basis from Monday through Friday, including some early mornings and evenings as needed
Proficiency with Microsoft Word, PowerPoint, Excel, and Google Apps
Ability to lift 35 lbs.