VP of Business Development & Partnerships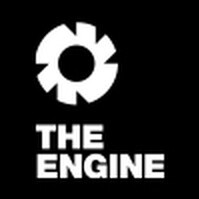 The Engine
Sales & Business Development
Cambridge, MA, USA
Posted on Saturday, November 11, 2023
About The Engine:
As a public benefit corporation, The Engine Accelerator supports Tough Tech teams who are working to solve the world's toughest challenges. We curate comprehensive startup programs, provide access to specialized infrastructure including labs, equipment, tools, and workspace and convene the ecosystem necessary to build transformative technologies from idea to impact.
What is the VP of Business Development and Partnerships?
The Engine is looking for an experienced and entrepreneurial VP of Business Development and Corporate Partnerships to lead an external effort in building a network around The Engine. The ideal candidate has closed strategically-important and financially-meaningful transactions that are win-win; has a technical education (science or engineering) with work experience as a technical person; has experience within or has conducted business with large corporations; has worked in a fast-paced, team environment. The position reports to the President and has responsibilities for business development activities including building The Engine Network.
Key Responsibilities
Develop and implement a comprehensive business development strategy aligned with The Engine's goals and objectives
Develop a broad network of external corporate partners, individual experts, co-investors, and others to enhance The Engine Network
Negotiate and finalize partnership agreements, ensuring alignment with The Engine's mission
Develop an engagement plan and platform in support of The Engine Network.
Prepare and present compelling proposals to potential clients and partners.
Collaborate with cross-functional teams to tailor proposals that meet the unique needs and objectives of each prospect
Work with the team on identifying corporate partners and individuals in support of our events and programs including the Annual Tough Tech Summit
Assist resident companies in their strategy and tactics related to business development activities such as partnering, licensing, and piloting technologies
Facilitate relationships and engagements between corporate partners and Tough Tech companies in our ecosystem
Skills and Qualifications
Motivated by The Engine's mission to enable tough tech entrepreneurs to create world-changing companies
Minimum 7 years of direct industry experience in "tough tech" (biotech, high tech, industrial products, green energy)
Proven track record in strategically-important and financially-meaningful business transactions BS, MS or PhD in a science or engineering discipline;
Curious and comfortable with diverse engineering and scientific disciplines
Strong verbal and interpersonal skills: Has the ability to clearly communicate with a variety of people (e.g. corporate partners, founders, and other stakeholders)
Significant network and excellent reputation
Highly adaptable and excellent problem-solving skills
Strong leadership and project management skills.
Ability to triangulate market dynamics, specific company interests, and individual stakeholders, within various Tough Tech industries