UI/UX Designer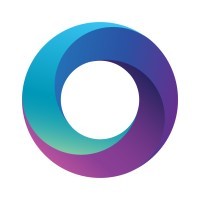 CapSphere
Design
Kuala Lumpur, Malaysia
Posted on Monday, November 20, 2023
Company Description
Capsphere is the first peer-to-peer (p2p) asset-based financing platform in Malaysia, licensed by the Securities Commission of Malaysia since 2016.
We help SME businesses grow by providing direct access to financing with investors through our online platform.
Role Description
We are seeking a part-time UI/UX Designer who is passionate about designing user-centered interfaces for web and mobile applications. This is a hybrid role, located in Kuala Lumpur, but some work from home is acceptable. As our UI/UX Designer, you will work closely with our development, marketing, and product teams to design and improve the user experience across all Capsphere digital platforms.
Responsibilities
The candidate should have passion for delivering adaptive and creative solutions to UI/UX design problems by staying up to date with best practices and emerging trends in user experience design and user interface technology.
Investigating user experience design requirements for our suite of digital assets.
Developing and conceptualizing a comprehensive UI/UX design strategy for the brand.
Producing high-quality UX design solutions through wireframes, visual and graphic designs, process flow diagrams, storyboards, site maps, and prototypes to illustrate design concepts.
Designing UI elements and tools such as navigation menus, search boxes, tabs, and widgets for our digital assets.
Testing UI elements such as CTAs, banners, page layouts, page designs, page flows, and target links for landing pages.
Collect and evaluate user requirements with the help of product managers and engineers.
Collaborating with the marketing team, and internal and external designers to ensure the creation and delivery of tailored experiences for the digital user.
Providing advice and guidance on the implementation of UX research methodologies and testing activities in order to analyze and predict user behavior.
Adhering to style standards on typography and graphic design.
Qualifications
Strong understanding of UI/UX design principles and best practices
Proficiency in design tools such as Sketch, Figma, Adobe Creative Suite, and InVision is a plus
Experience designing responsive layouts for web and mobile applications
Ability to create wireframes, visual designs, prototypes, and design systems
Ability to conduct user research, usability testing, and translate findings into design solutions
Strong problem-solving skills and attention to detail
Excellent communication skills and ability to collaborate with cross-functional teams
Bachelor's degree or higher in design-related field, or equivalent experience
Experience with HTML, CSS, and JavaScript is a plus