Platform Manager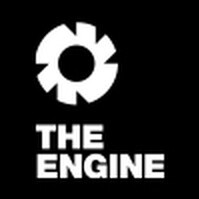 The Engine
Administration
Cambridge, MA, USA
Posted on Tuesday, October 31, 2023
About The Engine Accelerator
The Engine Accelerator supports Tough Tech teams who are working to solve the world's toughest challenges through the convergence of science and engineering. We curate comprehensive programs, provide access to specialized infrastructure including labs, equipment, tools, and workspace as well as convene the ecosystem necessary to build transformative technologies from idea to impact.
About the Role
Platform Managers for the Builder Platform will oversee cohorts of Regional Engines based on geographic emphasis and tailored to Type-2 Awardee locations. Central to this role is delivering a pioneering post-award support system, drawn from the principles of the "CHIPS and Science Act of 2022" and inspired by venture incubators and national philanthropic initiatives. Your strategic counsel will be vital in fostering collaboration, spurring innovation, and ensuring successful project outcomes. You'll be a crucial member of a trio of Platform Managers, collaboratively bolstering The Engine Accelerator and The National Science Foundation's
Regional Innovation Engines Builder Platform
, making tangible impacts across regions and industries.
Responsibilities
Act as the primary liaison with a cohort of Type-2 Awardees, ensuring they are cognizant of all resources available through the Builder Platform. Create and disseminate an annual calendar of structured programming and communications.
Source and funnel actionable feedback from The Engine Accelerator Program Team, The Builder Platform Team, The Engine Accelerator Leadership Team, and Core Partners to continually refine and enhance Builder Platform offerings.
Assume the role of Cohort Lead, managing a tight-knit group of 3-5 Type-2 Awardees. This involves weekly touch-points with Awardees, bi-monthly full Cohort reviews, and quarterly check-ins involving one of the three Advisory Councils.
Aggregate formal and informal feedback from Awardees, Advisory Council members, and other stakeholders to share insights with NSF and the Builder Platform Leadership Team.
Qualifications
Advanced degree and/or substantial experience in vibrant innovation ecosystems, with a proven track record of success.
Proven aptitude in managing teams across hybrid environments and multiple geographical locations.
Mastery of project management methodologies, agile practices, and cross-functional team leadership.
A deep understanding of emerging technologies and trends in public policy supportive of these technologies, particularly in non-coastal major metro areas.
Exceptional communication skills with the capability to engage effectively with a diverse range of stakeholders.
Prior experience in NSF-funded programs or similar research-focused initiatives is a strong plus.
An exceptional listener and communicator committed to the mission and collective goals, rather than personal accolades.
Outcomes
Steer your cohorts towards achieving the objectives of fostering innovation, stimulating economic growth, and advancing technology.
Promote a feedback-driven, collaborative environment that contributes to the overarching strategy and effectiveness of the Builder Platform.
Establish and maintain strong relationships with all stakeholders, thereby enhancing the influence and footprint of the Builder Platform.
Contribute to the collection of data and the publication of annual reports for NSF's metric tracking and reporting.
Apply
Submit your resume and cover letter via the Lever form, answering this prompt: What excites you most about the role of Platform Manager? How do you envision contributing to innovation and economic growth through this role?
The Engine is committed to creating an inclusive environment for all employees and is an equal opportunity employer. We welcome applicants from all backgrounds and do not discriminate based on race, color, national origin, ancestry, citizenship status, protected veteran status, religion, physical or mental disability, marital status, sex, sexual orientation, gender identity or expression, age, or any other basis protected by law, ordinance, or regulation.